Written by six home cooks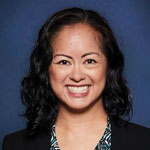 Tisha Gonda Domingo
Outside of her work as an author and home cook, Tisha works in international publicity for a major television studio. She currently lives in Orange County, California, with her husband, Jorell, and two children.
Having been introduced to the Instant Pot by her mother, Tisha Gonda Domingo quickly developed her expertise cooking with the electric pressure cooker through practice with traditional Filipino ingredients, methods, and dishes. Today, she is the co-founder and co-administrator of the Filipino Instant Pot Community, the largest and most active Filipino IP congregation on the web.
---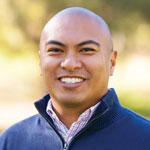 Jorell Domingo
Born on Guam and raised on an army base just outside of Tokyo, Jorell Domingo's early culinary influences were varied. But when he eventually settled in California after attending UCLA, he expanded his cooking repertoire by deepening his connection to his Filipino roots and working to perfect traditional dishes. Today, Jorell serves as the administrator and co-founder of the Filipino Instant Pot Community, the largest Filipino IP forum on the web. He lives in Southern California with his wife and two children.
---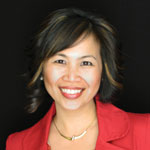 Jeannie E. Celestial, Ph.D
Jeannie E. Celestial was born on Guam and raised by Filipino parents and grandparents who were skilled farmers and gardeners. It was they who helped develop her cooking instincts early on, instilling in her a deep understanding of and respect for traditional Filipino ingredients. In addition to her work with food, Jeannie is a practicing psychologist who is committed to holistic wellness and fostering healthy Filipinx (Filipino/a/x) communities.
Jeannie earned a Bachelor of Arts Degree in Sociology at the University of California at Berkeley, a Master of Social Work Degree at San Francisco State University, and a Doctor of Philosophy Degree in Clinical Psychology at Palo Alto University. She currently works in Vallejo, California.
---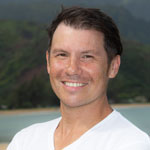 Art Swenson
Art Swenson was born in San Francisco and raised in Oakland. His family recipes and stories are influenced by his early life growing up with a Caucasian dad from Portland, Oregon, and Filipina mother from Pampanga, Philippines. Outside of his work as an author and cook, Art is a fine arts sculptor and digital designer. He lives with his wife and child in the Bay Area, California.
---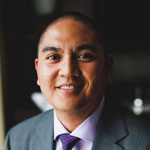 Romeo Roque-Nido
Born and raised in the San Francisco Bay Area, Romeo Roque-Nido's cooking was influenced early on by a diversity of cultures before being broadened further during his time as a world-traveling student in the California Maritime Academy. While his culinary influences are varied (he loves Italian food!), his truest passion is the cuisine of his motherland. Romeo hopes to preserve the rich culinary heritage of the Philippines by using modern appliances to make it more accessible to even the busiest of families.
Romeo earned his engineering degree from California Maritime Academy and MBA from St. Mary's College of California. Today he lives in Vallejo, California, with his wife and two children.
---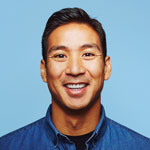 Jaymar Cabebe
Jaymar Cabebe is a former journalist, comedy writer, and performing artist. Today, he serves as the editor and co-founder of the boutique publishing house Rocketships & Wonderment. 
Outside of his work as a writer, Jaymar spends time as a consultant and advisor for startups both stateside and in the Philippines. He earned his B.S. in Cognitive Science from UC San Diego and Design MBA from California College of the Arts in San Francisco. Jaymar grew up in Los Angeles county, and currently lives with his family in the San Francisco Bay Area.